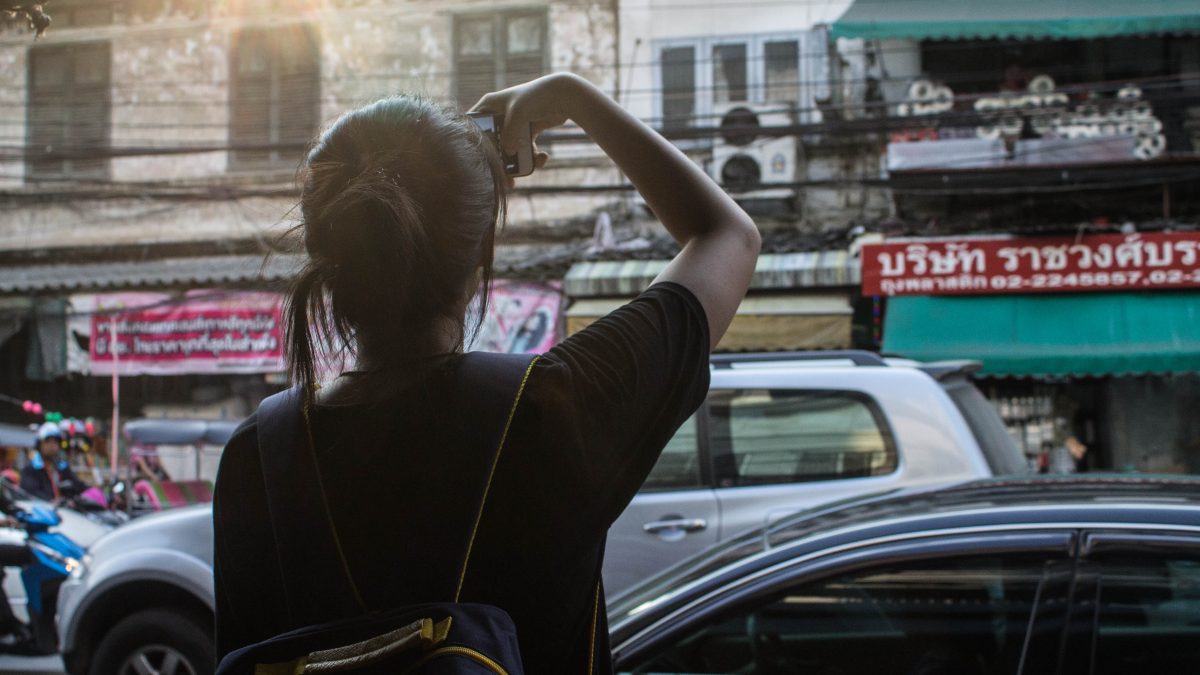 Honest Questions Women Traveling Solo Want To Ask
Are you a woman who yearns to travel alone, but have a bunch of concerns and questions you are apprehensive to ask? I've been traveling solo since I was 21, and I've been there too!
So here are a few frequently pondered, super-real questions that women travelers want to ask, but hesitate to, along with some tips crowdsourced from women around the world. I hope these help you set off on your very own fabulous solo adventure!
Does a mixed dorm make sense? Is sharing space with strangers in such close quarters worth the money I save?
A great way to gauge this is by thoroughly reading reviews on trusted aggregator sites! The internet is your best friend for bookings, as travelers speak candidly about their experiences. Facebook groups for solo women travel also offer verified reviews and recos. So go for it for a truly social experience that can broaden your horizons!
How do I pack my must-have toiletries and yet travel light?
We all have those products without which we just can't start the day. Travel sized minis are great for cosmetics, but do generate a lot of waste. Several brands now make eco-friendly mini refill containers that let you carry just the right amount of toiletries from your regular stash. Innovative new formats like shampoo bars and 'naked' [plastic free] shower gels are increasingly affordable and help you go packaging-free. If you believe in truly low maintenance travel, many hostels and hotels stock up on toiletries for you, so check the inclusions when you book!
How do I pack light, and still dress great every day?
Pack a capsule wardrobe, and carry pops of colour in the form of accessories, scarves, jewelry and headbands that can all liven up a basic set of tees, blouses, jeans, skirts or trousers in neutral colours. And of course, shop local: those beachy Havaiana flip-flops from the local store don't just save luggage room in your onward journey – they also become great souvenirs back home that instantly transport you to the zen calm of your last holiday when life gets a bit stressful!
How am I going to get fabulous pictures taken? And why do I feel like this is a 'silly' question?
Does travelling alone mean awkward selfies? No! And does this question make me superficial? Definitely not! As women, we are so used to being told to look a certain way, to being 'framed' in ways that please society. Going out there and deciding how we want to frame our special moments is truly liberating! And to make this happen, selfie sticks are great to get the context into the frame while giving you the space to position yourself how you please.Travel bloggers and pro photographers also offer starter packs and tutorials to take your photos to the next level!
And now, the unavoidable question – how on earth do I stay safe without holding myself back?
This question might just reinforce everything we are taught to deter us from soaring as women, but it's hard to ignore when we set off. The best way to flip this, then, is gift yourself a sense of control over your safety, and keep the knowledge and tools you need at hand
Sensitize yourself to the culture you visit – Paying heed to a culture's values generally signals to people that "I am here to observe and participate, not judge or consume", and it is often the best way to protect yourself from some of the overt issues women may face. But, always remember, no slip-up or cultural difference is an invitation to harassment – and local law enforcement and embassies are bound to protect you no matter the issue!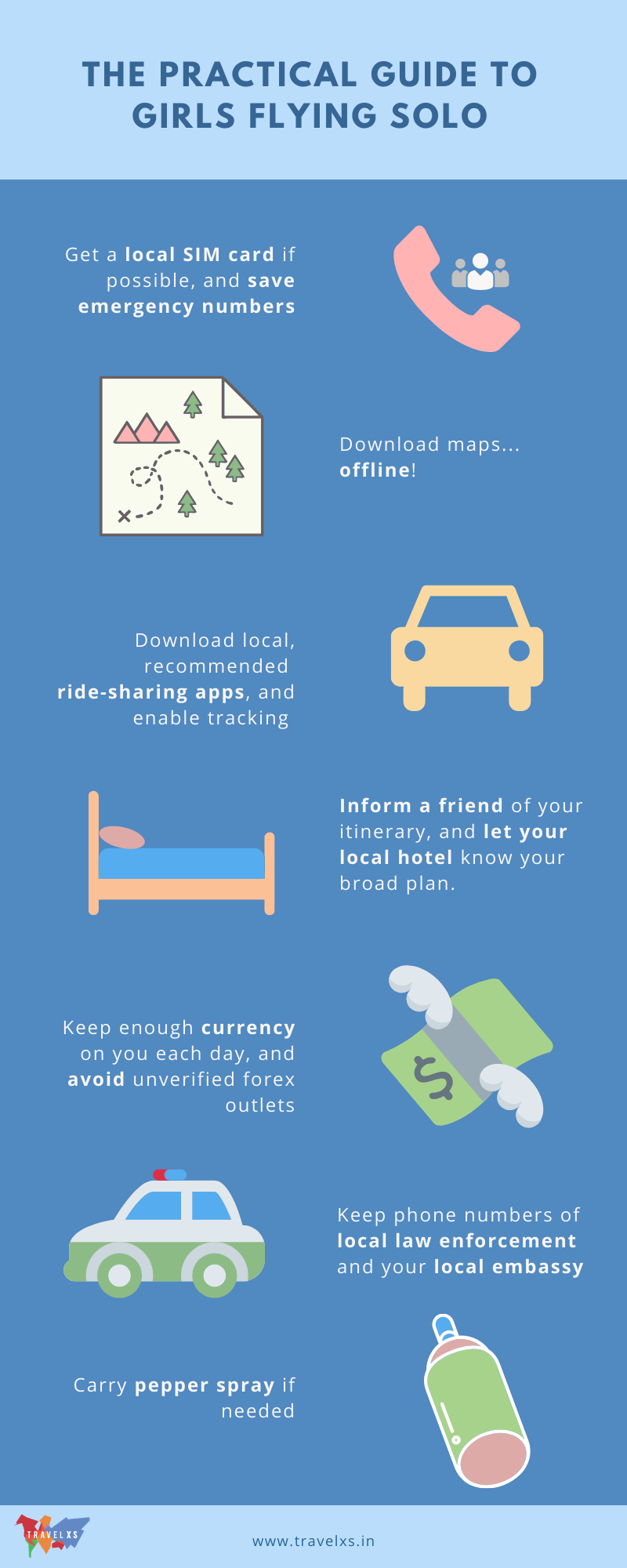 It can feel like no matter what you do and where you go, all eyes are on you as a lone woman. But do not let fear or judgment hold you back from doing anything you really want to – whether it's hang-gliding over a sparkling ocean, or having a lovely meal by yourself at an opulent, old-fashioned cafe!
As women traveling alone, what are your solo travel hacks that we can all learn from? Let us know in the comments! And happy adventuring!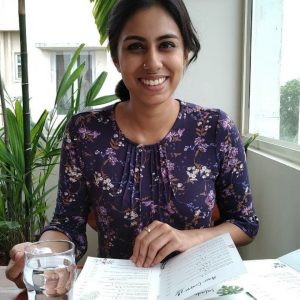 Pavithra Srinivasan
Pavithra is an anthropologist, with a special focus on decoding culture to tell powerful brand stories. She sees travel as a great way to immerse in different cultures, connect with people, and retain a sense of wonder. She has visited 21 countries, and is almost always daydreaming about her next trip. She also loves to read, write (about reading) and dance.