The Brazilian Amazon is the country's heartbeat. An excellent way to experience the rainforest is at a jungle lodge, enveloped by the marvellous sights and sounds of nature. Accessible by road, boat or seaplane from the city of Manaus, lodges range from rustic eco-lodges and floating river lodges to more upscale options, each offering a unique a variety of activities to engage with the Amazon and her wonders. Paddle along the Amazon river on a canoe, fish for piranha, seek out pink river dolphins, spot caimans and birds in the darkness, hike on dryland forests, spend a night in the jungle, or watch the sunrise against the brilliant Amazonian sky. You could also take some time to visit the local community, to learn about their traditions and way of life.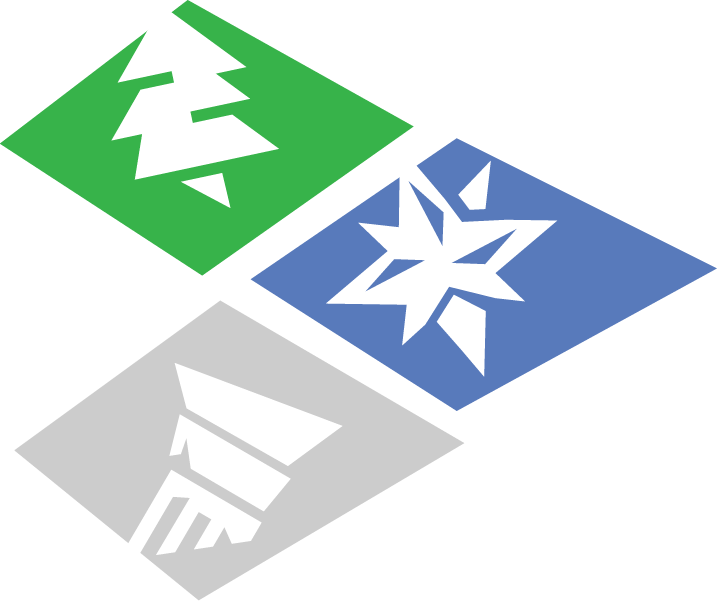 EXPERIENCE TYPE
Nature Adventure

PERFECT FOR
Couples, Families, Groups

BEST TIME TO VISIT
May - Sep

SUGGESTED DURATION
3 Days

HIGHLIGHTS
---
See the point where the Negro and Amazon Rivers meet.

Visit a local village and spend time with an indigenous family.

Experience a wide variety of wildlife that calls the Amazon home.

Swim with Pink River Dolphins.

Paddle along creeks in a canoe.

Spot birds, monkeys, sloths, and alligators.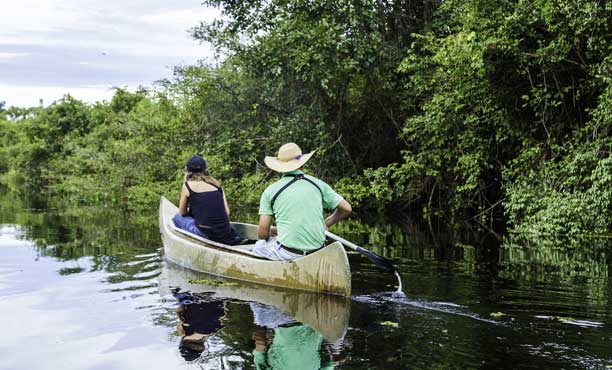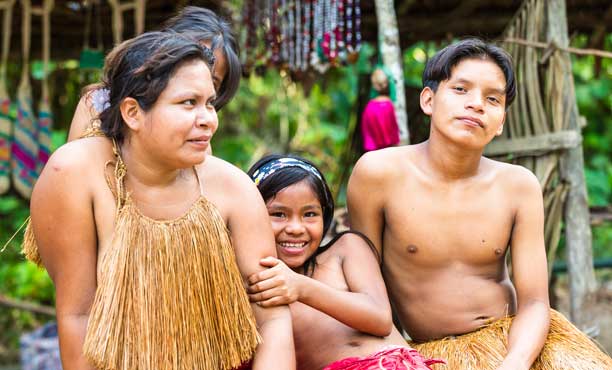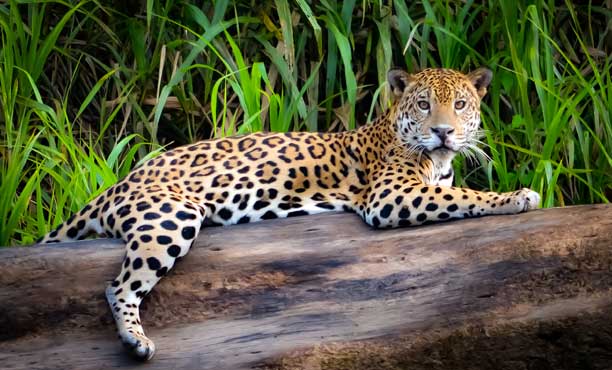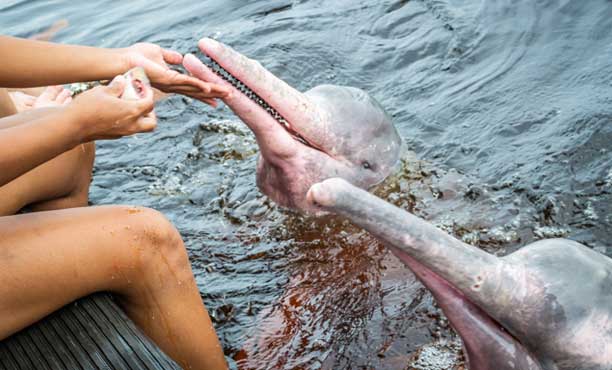 Let's get started
Let us know your plans in as much detail as possible, and our travel
experts will get in touch with you to plan your holiday.
This is a standard alert.