Where love meets travel!
If you're on this page, then we assume you have definitely spent time looking at picture perfect destinations by the sea or on a mountain top, dreaming up your perfect honeymoon with that perfect partner! And that is what we will help you do - plan that perfect honeymoon that will make you fall in love all over again. We believe you find love in the smallest of gestures. Filled with romantic surprises and curated with utmost care, the tailor-made honeymoons with TravelXS will be about experiencing the world together and taking home memories that will last your lifetime.
After all, what's a better way to start your new journey together than with a journey of a lifetime!
Why Honeymoon with Travel XS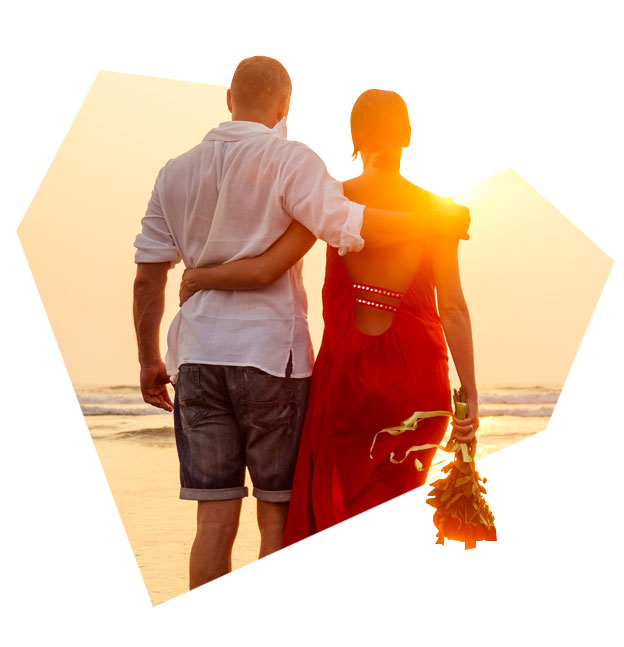 Tailor made

for Every Couple

Every love story is a unique journey, and we celebrate yours by hand-picking beautiful locations and pairing it with the unforgettable experiences, curated just for the two of you.
Delightful

Surprises

Honeymoons with us also come with curated surprises that are aimed at making it an even more romantic and unforgettable time than you imagined!
Immersive

Experiences

From embedding yourself in the heart of local culture to exploring the wonders of nature's beauty, experience falling in love all over again with our immersive honeymoons.
Private

Everything

All of our tours are private, and designed just for you and your partner - from romantic restaurant recommendations to our handpicked local guides who will ensure you have the best experiences together.
Gift Service
Because there's no greater gift than the gift of travel, your wedding guests can now gift you your honeymoon - all expenses covered! Just build your dream honeymoon itinerary with us, pay a simple deposit, and let your guests contribute away!
Find your dream honeymoon
Are you delighted for your honeymoon vacation? This is one such escape you will treasure for the rest of your life. It is a once in a lifetime opportunity to have fun and give a good start to your love and romantic life.
Hi! We can't wait to meet both of you
and help you plan the Honeymoon of your dreams
Tell us a little about yourselves:


Let's get started
Let us know your plans in as much detail as possible, and our travel
experts will get in touch with you to plan your holiday.
This is a standard alert.