Why See India With Us?
They say the familiar can reveal the most wondrous things, if only we see it with the right eyes. Join us, as we go on a journey through India, and fall in love with its range of scenic beauty, architecture, diversity, history, culinary traditions and more.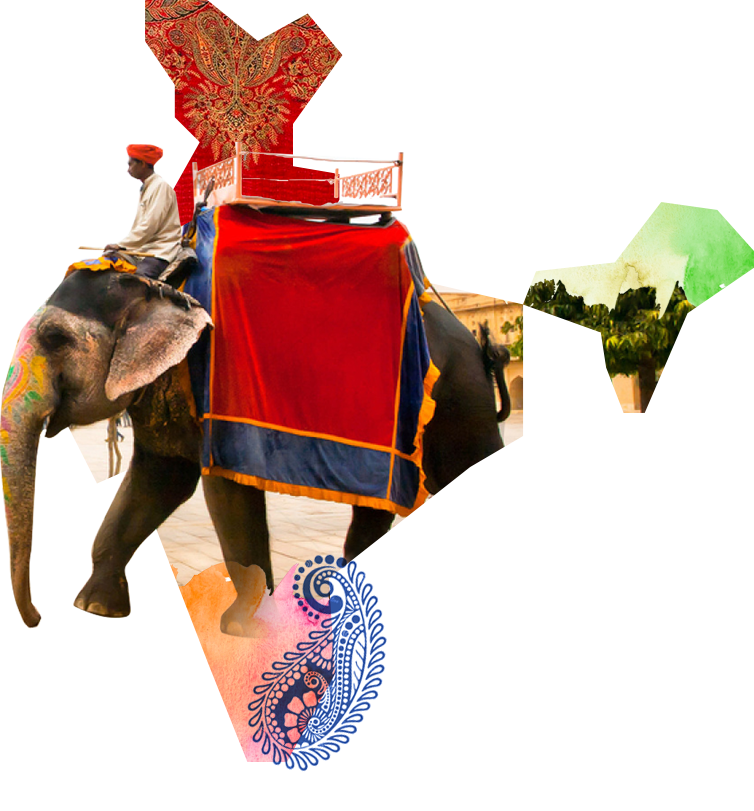 Impeccable

Safety Practices

Carefully vetted experiences, pristine accommodation, and highly trained staff to ensure near-normal, safety-first, socially-distanced travel for you and your loved ones
Flexible

options

We understand that there is a lot of uncertainty in the current situation, and have designed flexible packages that minimize inconvenience with bookings. All our hotel, transport and experience vendors are extremely flexible with date changes.
India Unseen

Customized for You

We show you a side of India you've never seen before! With over a decade of experience showing our wonderful homeland to visiting travellers, we have amassed the experience and the trusted network to help you rediscover India through all new perspectives. We've also spent years curating a wide range of experiences that are waiting to be turned into an unforgettable journey, tailor made for you
Reliable

Experience Partners and Unparallelled Customer Support

Our adventure tours, experiences, campsites and hotel accommodation are curated with the most reliable, trusted partners personally identified over the years - we do not depend on third-party vendors. And further, we provide 24x7 customer support while you are on your trip, so that your vacation remains smooth and hassle-free
Ethical

and Sustainable Travel

Because we love showing you the beauty of the world we live in, we feel a the need to protect, improve, and give back to it We are recognized as a Travelife Partner for our efforts at ensuring sustainable travel Click here to see our certification
Travel

with Local Heroes

Explore cities through the eyes of a local photographer; peek into the underground art scene with an indie musician; hear little-known legends and anecdotes from an architect… and form connections across cultures! Our Local Heroes will show you India, like you've never seen it before.
Read More

NO-CONTACT AIRPORT PICK-UP WITH WELCOME SAFETY KIT
Trained staff to pick you up in sanitized, minimum-contact vehicles complete with a safety-kit care package

VERIFIED ACCOMMODATION AND RESTAURANTS
Thoroughly vetted stay and dining options chosen for following the highest safety standards

SAFE TRANSPORT
No trains or buses included in any itineraries to ensure social distancing. A clean and sanitized car & driver with safety gear will be provided every morning. Filtered drinking water for refill available in cars to minimize outside contact
MONITORED AND CURATED TOURS AND ACTIVITIES
All local activities will be monitored daily for safety and precautions. Private visits instead of group tours, to reduce contact. All tickets handled by staff to minimize contact. Visits avoided during peak hours to minimize crowding

HEALTH SUPPORT
Doctors on call 24x7. Optional Yoga sessions to boost immunity. Medical check-ups and screening periodically for you and our staff
EXPERIENCES
A tourist collects souvenirs. A traveller goes after unforgettable experiences.
Travel XS brings you curated experiences from every corner of India for the traveller in each one of us. Explore our nation's fascinating landscapes, history, adventure trails, nerve centres, and more.
Experience India with us.
Let us know your plans in as much detail as possible to help us craft
a one-of-a-kind holiday experience for you!


Let's get started
Let us know your plans in as much detail as possible, and our travel
experts will get in touch with you to plan your holiday.
This is a standard alert.