Sri Lanka offers a heady mix of experiences for newlyweds. Wildlife adventures, historical jewels, luxurious tea plantations and sunny tropical beaches all await exploration, and within easy distances from each other. Start your discovery of Sri Lanka with a journey through its Cultural Triangle—you could cycle through the ancient city of Polonnaruwa together, climb the imposing rock citadel of Sigiriya or investigate the rock cave temple of Dambulla. Venture southward to Kandy next and take in the serene beauty of the Hill Country aboard a train, winding through picturesque tea plantations and charming villages. Indulge in sublime spa treatments too, and when it gets cold in the evenings, cuddle up by a warm log fire at your hotel. If both of you love nature and wildlife, visit Yala National Park on Sri Lanka's southern coast. Here, you'll get the chance to spot majestic leopards, elephants, turtles and other creatures. There are plenty of options to choose from for your stay, from tented safari campsites to romantic jungle chalets and cozy boutique hotels.
Click Here to Plan Your Travel

EXPERIENCE TYPE
Nature, Culture


BEST TIME TO VISIT
December

SUGGESTED DURATION
7 Days

HIGHLIGHTS
---
Ride through the ancient town of Polonnaruwa.

Wander through elaborate gardens and exquisite frescoes in the ancient fortress at Sigiriya.

Search for leopards and elephants in the foliage of Yala National Park.

Make the pilgrimage to the temple of the tooth in World Heritage listed Kandy.

Visit the museums, monuments and old colonial buildings in the frantic capital, Colombo.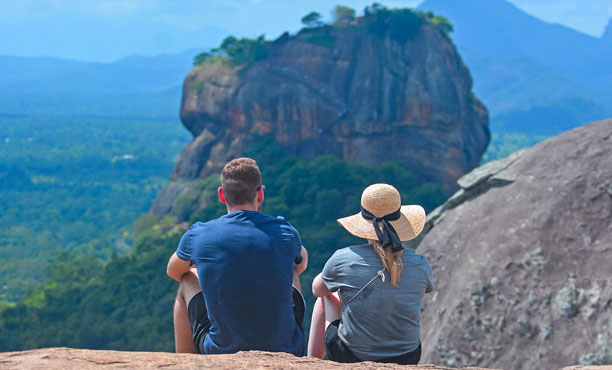 Let's get started
Let us know your plans in as much detail as possible, and our travel
experts will get in touch with you to plan your holiday.
This is a standard alert.