Italy's gorgeous settings and sensuous culture will bind you in its magic spell. Cities like Rome, Florence and Venice offer plenty to discover together. Rome's baroque-style Trevi Fountain, legendary Spanish Steps and charming piazzas, ideal for sunset walking tours, make for unforgettable moments. Set against the backdrop of Renaissance architecture, Florence is straight out of a fairy tale. Stroll through Bardini Gardens, watch idyllic sunsets on the Arno river and steal a kiss at the medieval Ponte Vecchio bridge. Aboard a hot-air balloon, admire the vineyards and olive groves of the Tuscan countryside, capped with a special breakfast of Prosecco wine and pecorino cheese. Over in Venice, embark on a sunset gondola cruise for two across the Grand Canal, and marvel at the splendid art and architecture of Doge's Palace. With its stunning Mediterranean landscape, Amalfi Coast is a fantastic honeymoon destination in itself. Lie on the sunny beaches of Amalfi, amble through the pretty gardens of Ravello, explore the cliffside village of Positano and enjoy a candlelight dinner at one of Nerano's many beachside restaurants.
Click Here to Plan Your Travel

EXPERIENCE TYPE
Nature Culture



SUGGESTED DURATION
10 Days

HIGHLIGHTS
---
Explore Rome, Florence, and Venice on private walking tours.

Share a romantic dinner against a stunning backdrop at Mirabelle, one of Rome's top tables.

See Italy from a variety of angles via hot-air balloon rides,Vespa tours, and a private sunset canal cruise.

Discover the laid back romantic charms of the Amalfi Coast, including Ravello, Positano, and Amalfi itself.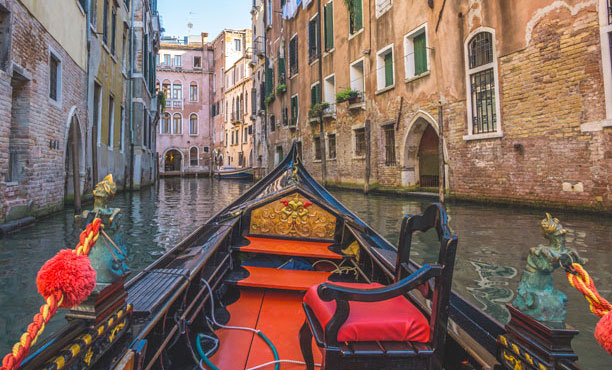 Let's get started
Let us know your plans in as much detail as possible, and our travel
experts will get in touch with you to plan your holiday.
This is a standard alert.